Start your next company event at Junglefun. A company event at Junglefun gives you the opportunity to find out who has the best balance, climbing abilities and who is the most courageous in your company. No matter if you are from Esbjerg, Varde or a third place. A company event at Junglefun gives a different way to get your employees to get together, no matter if you are a big or a small company. Give your colleagues or employees a day with challenges for all and find out how the different challenges gets everyone to help each other. No matter when you want your event to be, we can find something out.
climbing
There are courses in all difficulties, which makes it possible fore everyone to be part of it – even for people with a fear of heights. There is a great oppertunty to guide, cheer on and laugh at each other's on your way around the climbing courses. If there is anyone in the group who does not want to climb, it is fun to watch from the ground or you could follow from our tables or benches to see how your coworkers is doing.
bowcombat
If shooting your colleagues or employees sounds more appealing to you can try Bowcombat instead. BowCombat is a fun and challenging activity which is filled with action. We recommend that you are between 6-10 if there are more people in your group, you will be split into groups of 5 people. Bowcombat is an activity which combines the elements of paintball and archery. This combination gives a game which is filled with action and energy. To play the game, two teams will be placed opposite of each other's and try to shoot all the members of the other team with bows and arrows. The arrowheads are made from foam, which does you can play the game without getting bruises, like you do in an ordinary game of paintball. To win the game it is important to corporate and communicate in the team to come up with the best strategy to win.
food and drinks
We have tables and benches both inside and outside which you are very welcome to use. You are allowed to bring your own food and drinks if you want to stay and eat when you are done climbing. We are selling coffee, the, hot cocoa, soda, water and ice-cream in our café to a reasonable price.
meeting room
Vi have a big and well-lit meeting room med tables and chairs for 100 people, which can be rented id you want to combine a meeting with climbing.
larger events
If you want your colleagues or employees' different activities to choose from, we are collaborating with several different partners in the area. We can offer a wide variety of activities within a short distance. Contact us id you want to make an event which matches your need.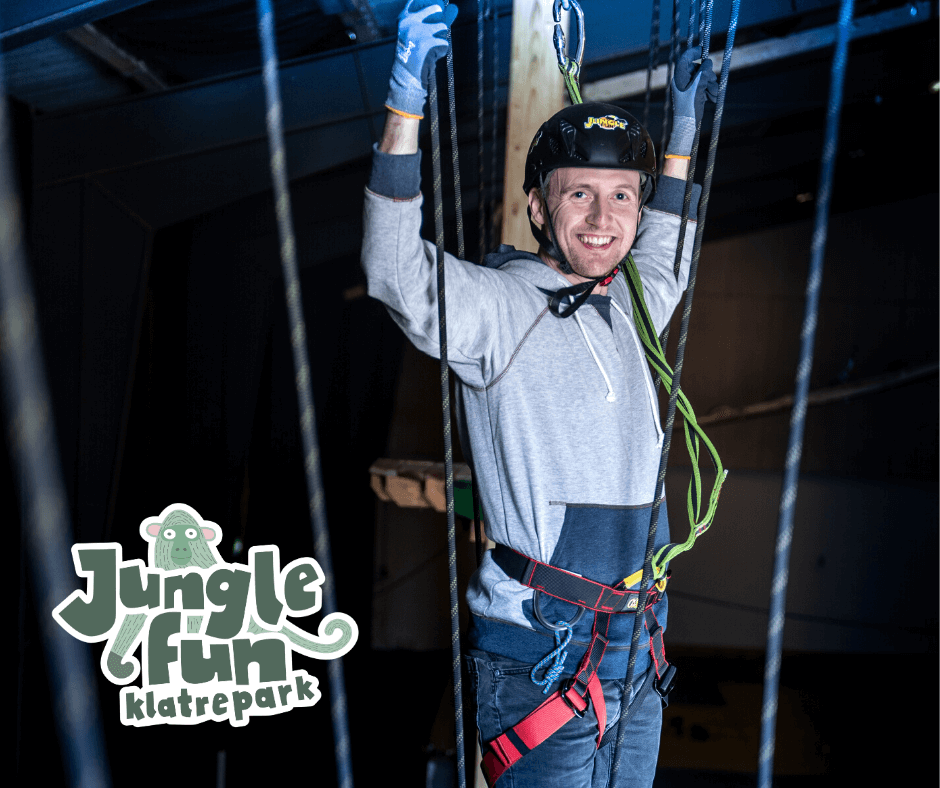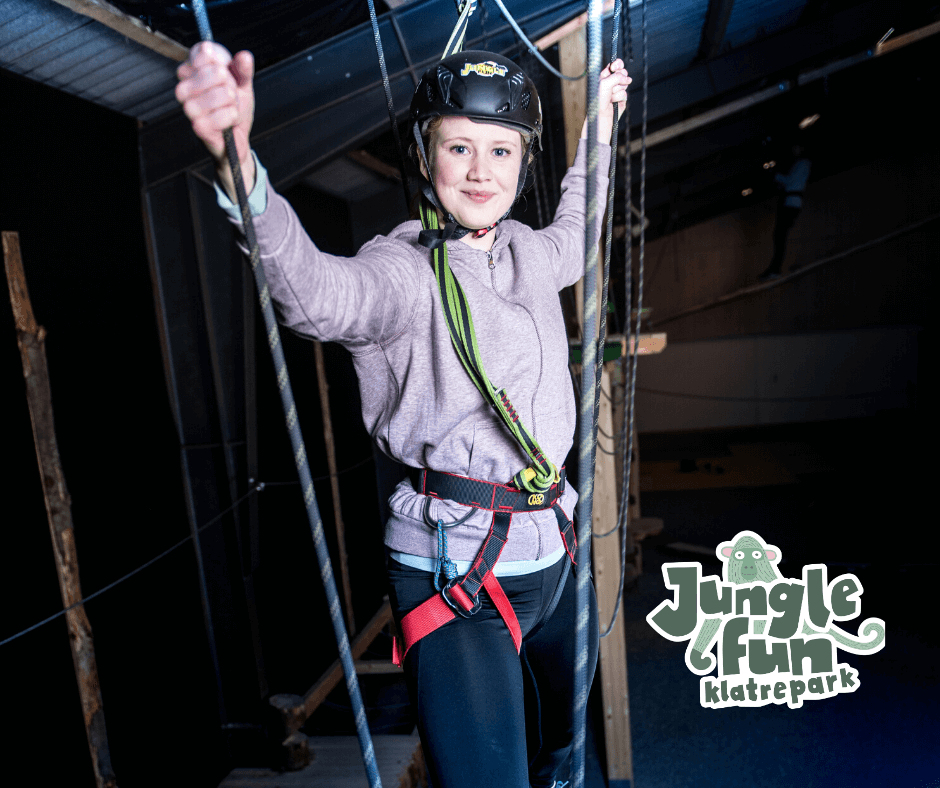 overnight stays
If you want to stay the night in the area we can recommend https://koncepthotel.dk which is located around 2 km from Junglefun
Give one of your friends a challenge gift voucher? And go along too!
Here is where you will find us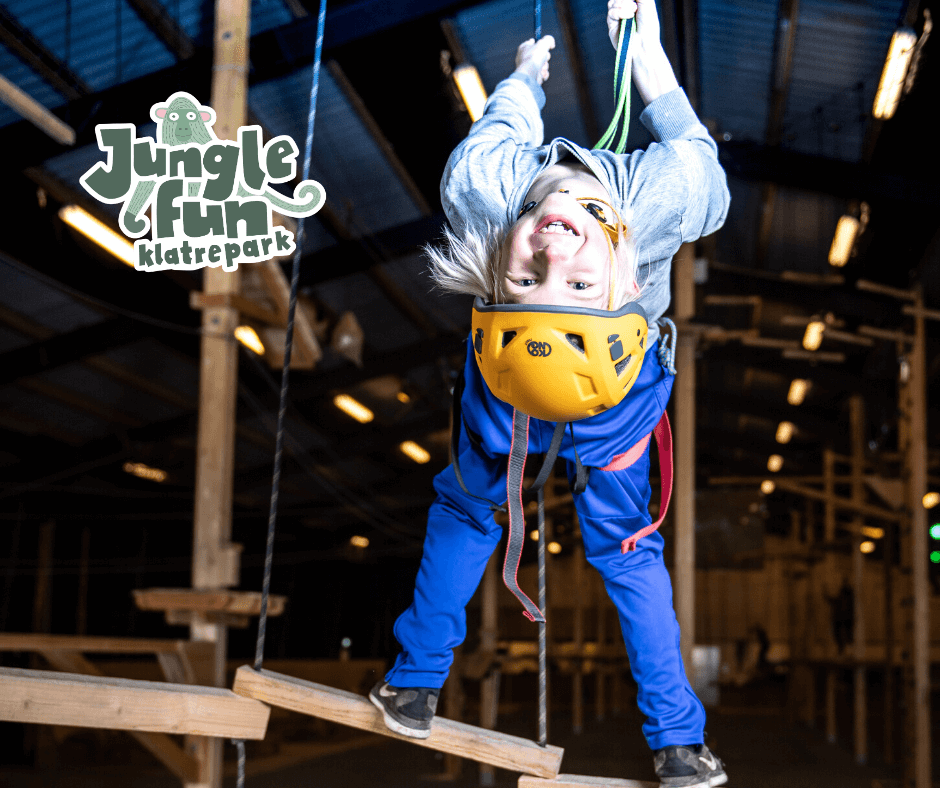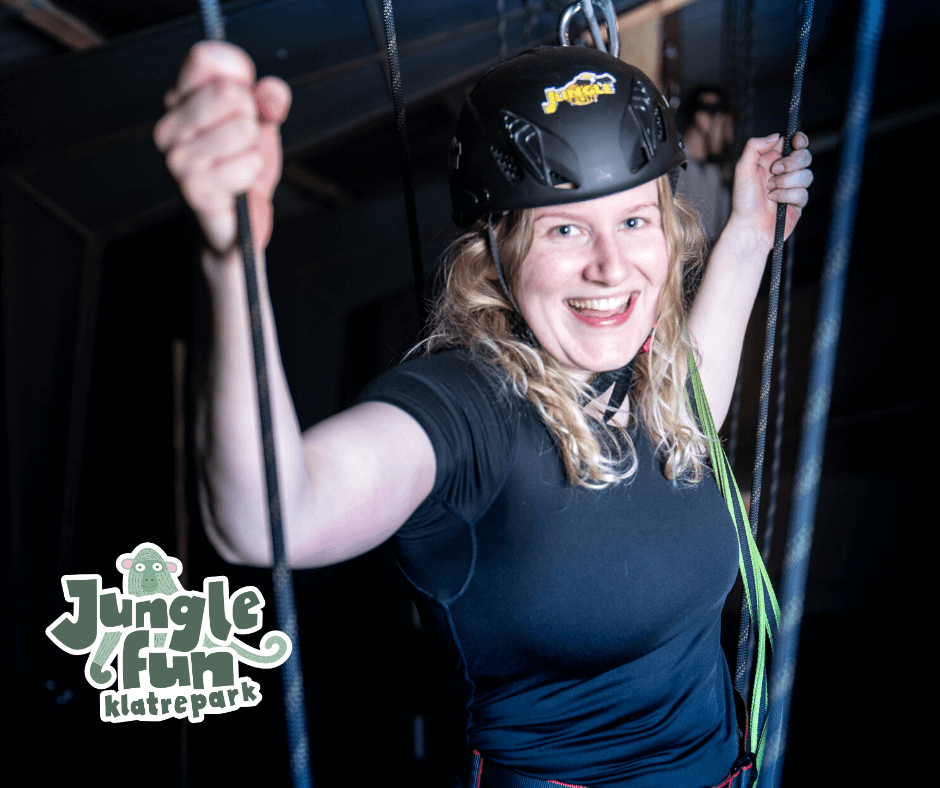 23 km fra Esbjerg---12 km fra Varde---14 km fra Blåvand
84 km fra Kolding---94 km fra Vejle---71 km fra Ringkøbing