Funny mini golf courses spread around the climbing park. Looking for fun experiences where the whole family can be with, indoor mini golf may be just the thing for you.
There are 9 courses with different challenges. There is a guarantee of a cozy atmosphere with family or friends.
Don't book time – just come by when it suits you. Opening hours are the same as Junglefun climbing park and you find the opening hours on the front.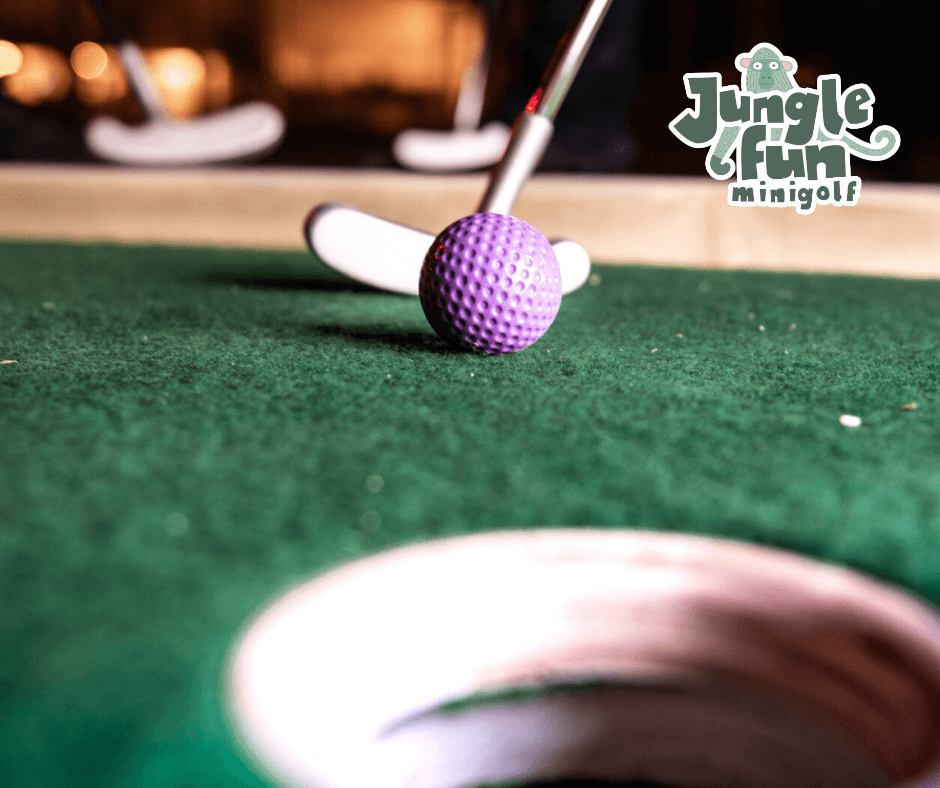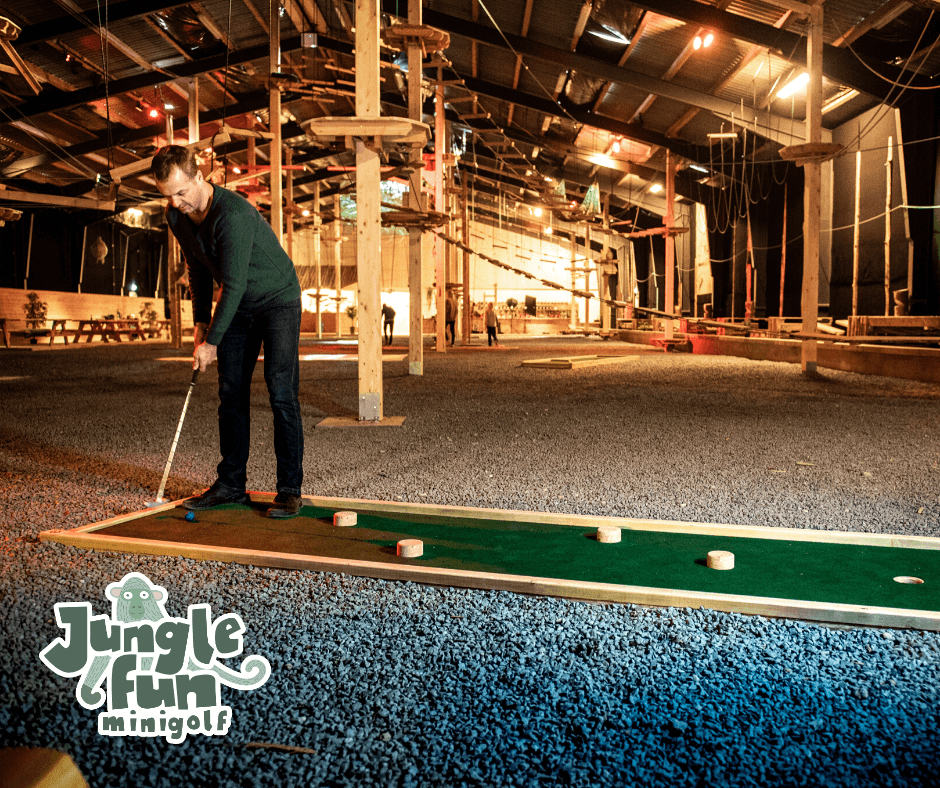 You have the opportunity to buy drinks and various delights in our jungle bar.
You are also welcome to bring your own food and beverages
and enjoy it at our tables and benches located in the hall and outdoors.
If you are planning to join a larger group, please let us know in advance – we will reserve the courses for you. If you are a larger group and would like to get outside our opening hours please call or write to us and we will find a solution.
Mini golf can also be combined with a trip on the climbing paths. For example, for a corporate event where perhaps any of the participants would like to stay on the ground 🙂 In this way it is possible to cheer on the colleagues at the same time as there is miniature golf during the climbing courses.
It is also possible to purchase various package solutions for events that include climbing, bowcombat and mini golf. See the different options under the company event menu or stag party.
We have tried to create a cozy jungle atmosphere in the hall with different sounds, lights and projections. We hope you will like it.
The mini golf courses are located in the hall along with the climbing paths. We recommend a dress that fits the outdoor temperature as the hall is not insulated. We stay open all year.
If you have any questions, you are always welcome to contact us at 20511175 orinfo@junglefun.dk
We look forward to welcoming you!